Program
Due to the epidemiological situation, the program and the date of the event are still uncertain. If possible, we will meet on Saturday 22.5. 2021 afternoon in Prague at KC Kaštan in the garden for more acoustic playing and talking, in the PopMuseum there will be an exhibition I LIKE BOB! (Bob Dylan and his footprint in the Czech lands and the surrounding area). The main celebrations will take place on 11-13. November in Šumperk as part of the accompanying programs of the Blues Alive festival.
  His tribute to Bob Dylan on 22.5. at KC Kaštan they are going to pass (the list may not be complete):
– Vladimír Merta – The Group & Ondřej Konrád – Slávek Klecandr & Jarda Jetenský – Roman & Saša (November 2nd)
– Jan Řepka – Jan Fic
– Lent Moyo – The Tired Horses – Gospel Boogie Band – Broken Harp – Radosti života
  The visitor must meet one of the following 4 conditions + a mandatory respirator:
– 14 days after the end of vaccination
– less than 90 days before the COVID 19 disease
– negative antigen test not older than 72 hours
– negative PCR test not older than 7 days
  Due to the expected interest in this event and the limited capacity given by the anti-epidemic measures, we recommend booking in the Kaštan ticket reservation system. Admission to DD / ZF is voluntary this year, for technical reasons the system has a symbolic 1 crown (but we will be happy if you contribute a little more to the sound engineer's hat on the spot and possibly to contribute to the journey of more distant musicians).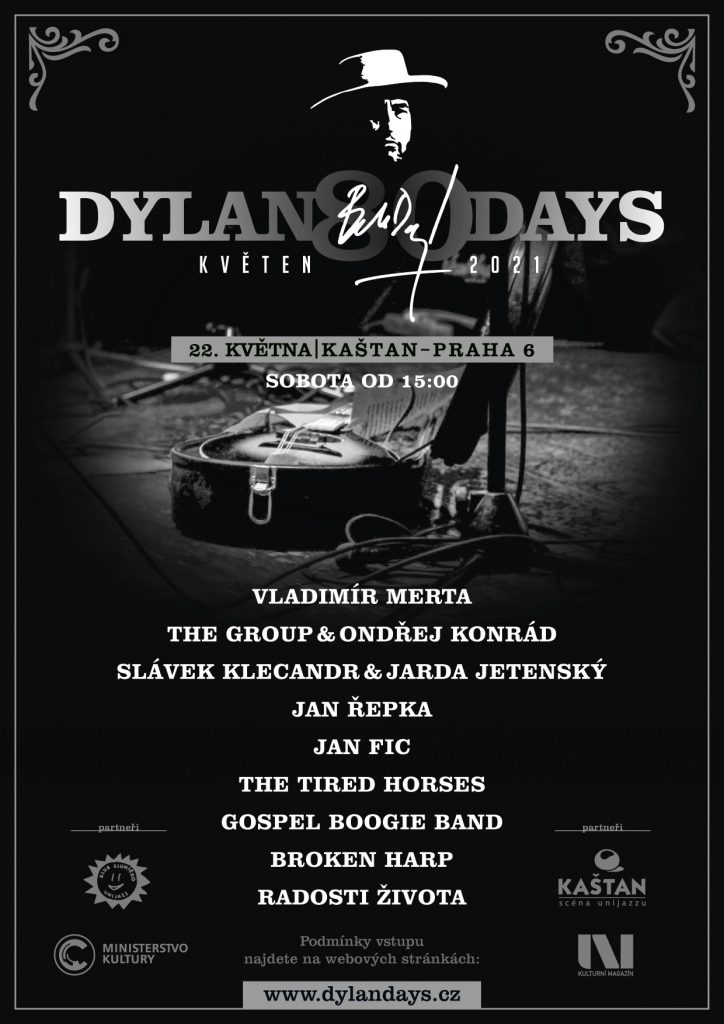 –
–
–
–
–
–
–
–
–